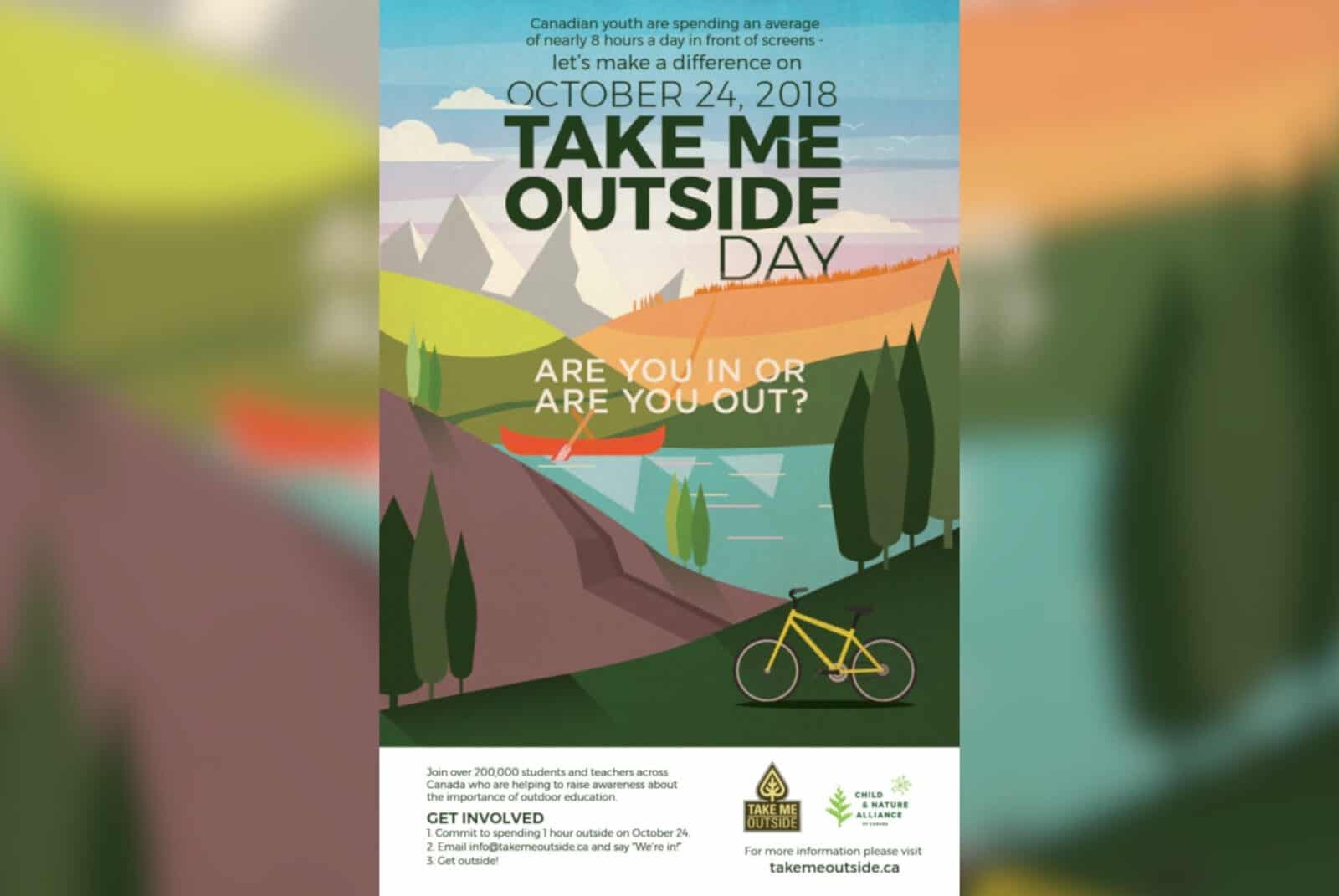 Happy Take Me Outside Day!
This day is a reminder to get outside. Unplug. Be active. Connect with nature. Play in the fresh air.
Believe it or not, Canadian youth are spending nearly 8 hours a day in front of screens and as a result outdoor time is dwindling. This lack of outdoor time is impacting our health and our overall well-being.
In 2011, Founder and Executive Director of Take Me Outside, Colin Harris, embarked on a cross county run from St. John's, Newfoundland to Victoria, British Columbia in pursuit of sparking the conversation about the importance of time spent outdoors. Harris visited 80 schools and approximately 20, 000 students from coast to coast to encourage connections with nature. Take Me Outside Day marks the final day of his monumental run for change. October 24th is celebrated each year to continue to raise awareness about the importance of outdoor education, and to highlight the need for balance between screen time and outdoor time.
You can help raise awareness by committing to spending 1-hour outside today!
Learn more about Colin Harris's Story and Take Me Outside Day.
Enjoy the true beauty of the outdoors- it's powerful!