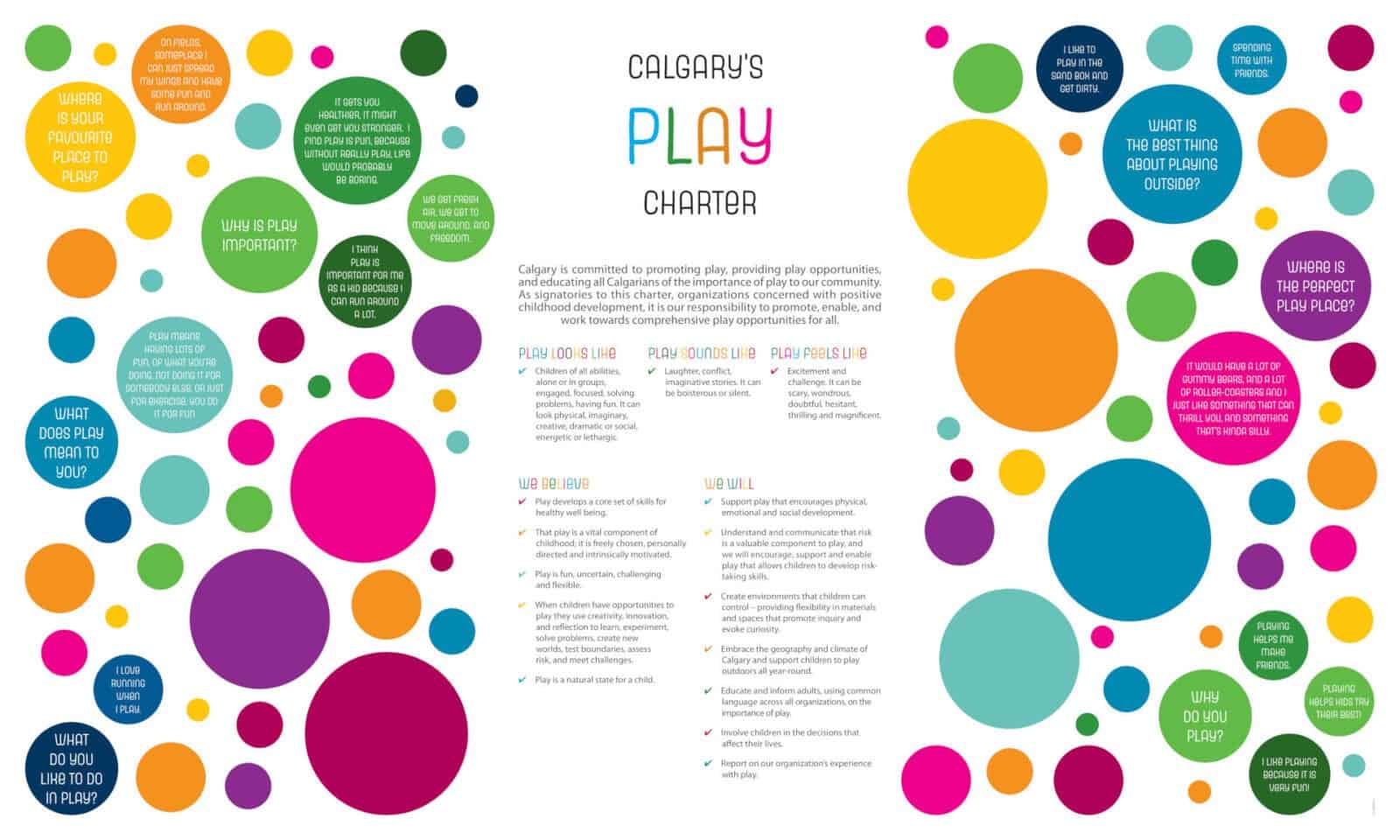 The Alberta Recreation and Parks Association is a not-for-profit organization committed to building healthier, happier communities and citizens by developing and promoting recreation and parks. On Monday they released their Play Charter Guides. These 'how to' guides are intended to help municipalities and organizations improve play in their communities. They are based on the experiences of the city of Calgary who, since 2016, facilitated the creation, signing, and ongoing appraisal of the Calgary Play Charter as well as the development and implementation of a Mobile Adventure Playground.
The Play Charters can be accessed in English and French.
You can also access the Calgary Play Charter Accountability Framework, which is available by following this link.