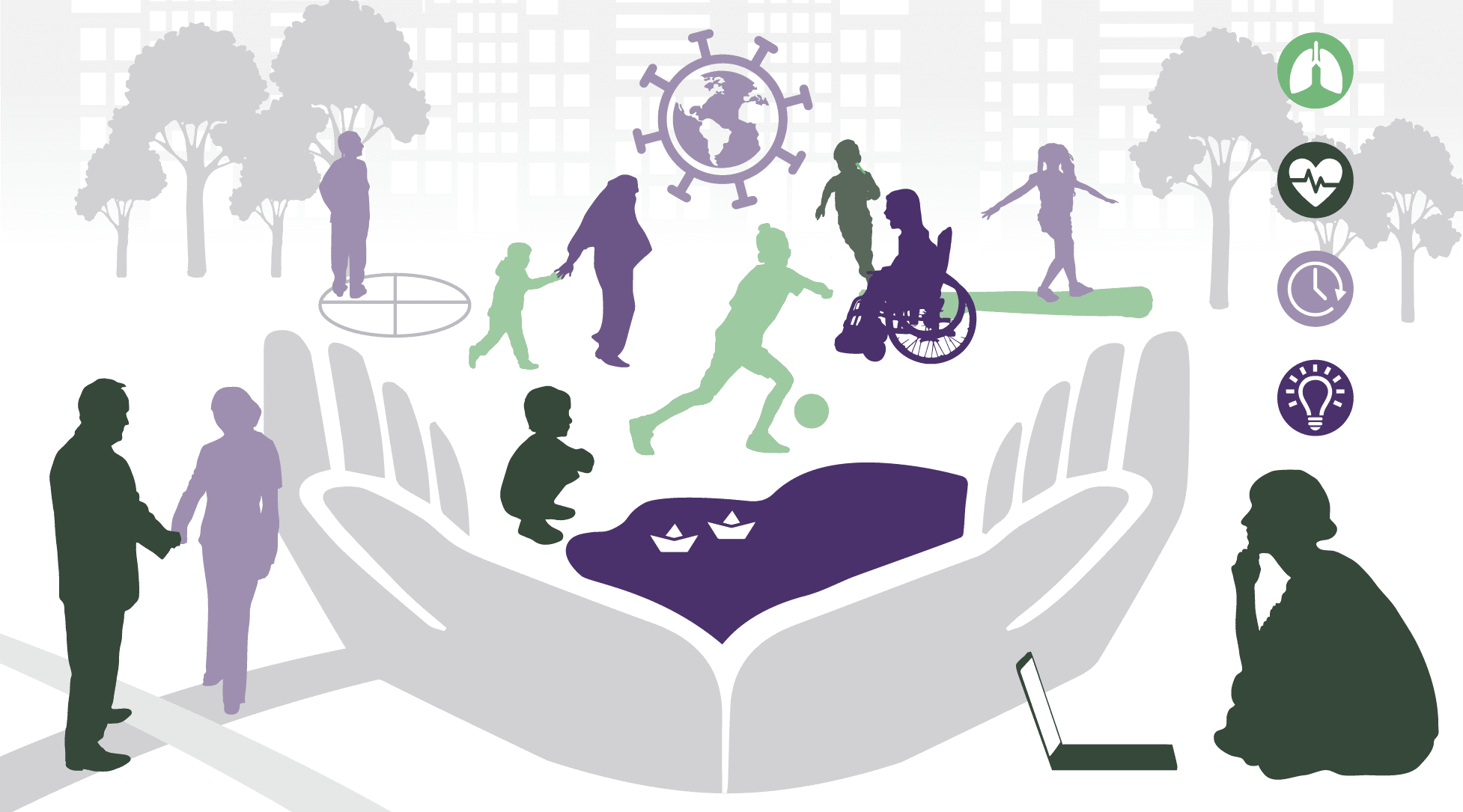 OCTOBER 06, 2021 Across Canada during the pandemic, children and youth have spent less time playing outdoors  — and simply being outside — adding onto our country's already failing grade for active play. Today's release of Outdoor Play in Canada: 2021 State of the Sector Report puts forward nine priorities for the outdoor play sector to support parents and teachers in getting kids (of all ages) outdoors and into play.
"Outdoor free play is essential for healthy child development, with positive impacts on social skills, imagination, executive function, problem-solving ability, resiliency and other indicators of physical, mental, and social health," said Dr. Mark Tremblay, who chairs Outdoor Play Canada and is a Senior Scientist at the CHEO Research Institute. "However, with the rise of screen-based entertainment and concerns over children's safety, children and youth are spending more time indoors and less playing outdoors. This has only become worse with the COVID-19 pandemic."
In 2020, the ParticipACTION Report Card on Physical Activity for Children and Youth gave Canadian children and youth an F for active play, due to the fact that only 21% of 5- to 11-year-olds engage in active play and non-organized or unstructured leisure for more than 1.5 hours per day, on average. This represents a decline from a D assigned in 2018.
Promoting outdoor play is not a parent or teacher-only problem. Promoting children and youth in getting outdoors (and becoming life-long outdoor play enthusiasts and environmental stewards) requires buy-in and collective effort from policymakers, municipal workers, for-profit and not-for-profit organizations, city planners, and researchers, to enable and encourage opportunities for outdoor play, whether that means access to programs or appropriate spaces.
Dr. Tremblay and colleagues have released today the 'Outdoor Play in Canada: 2021 State of the Sector Report' to help define how advocates and outdoor play champions at community, municipal, regional and national levels can work together to support outdoor play, especially by promoting, protecting, preserving and investing in outdoor play spaces and programs that make them accessible to all.
The authors also recommend including all voices in decision-making (e.g., children, youth, families, communities, leaders, advocates) when working to ensure access to outdoor play spaces.
"Luckily, there are many within these sectors who are already involved in outdoor play initiatives," said Dr. Tremblay. "But to work effectively and achieve actual change, these often-siloed groups need to work together to identify the issues, test the solutions, and share knowledge and best-practices on ways to effectively promote outdoor play."
Working with 63 outdoor play stakeholders, the Outdoor Play in Canada: 2021 State of the Sector Report provides a common vision for the sector to make progress over the next 5 years.
It puts forward nine priorities for the outdoor play sector and the actions needed to fulfill those priorities. They include:
Promote, Protect, Preserve and Invest in Outdoor Play Environments
Advocate for Equity, Diversity and Inclusion in Outdoor Play
Promote the Health, Wellbeing and Developmental Benefits of Outdoor Play
Reframe Views on Safety and Outdoor Play
Ensure that Outdoor Play Initiatives are Land-Based and Represent the Diverse Cultures, Languages and Perspectives of Indigenous Peoples of North America
Research and Support Data Collection on Outdoor Play
Leverage Engagement Opportunities with the Outdoors During and After COVID-19
Increase and Improve Professional Development Opportunities in Outdoor Play
Expand and Enable Cross-Sectoral Connections/Collaborations
A central goal of the State of the Sector Report is to guide collective efforts to promote, protect and preserve outdoor play in nature and the outdoors for all people living in Canada, now and for generations to come. The sector's success would mean a greater diversity of people, across all ages, in Canada getting outdoors on a regular basis for play and leisure.
"By working together in a concerted way to support parents and teachers, we hope this report and these priorities will help rejuvenate, amplify, power and encourage all people living in Canada to get outside – to play, learn, teach, grow and develop as healthy, caring and environmentally attentive stewards of each other and of the Land, water, plants and animals," added Dr. Tremblay.
There are many ways to learn more. You can read the full report, summary report, and/or watch the whiteboard video and full-length webinar on the report here: www.outdoorplaycanada.ca/ssr.
The State of the Sector Report was launched at the Breath of Fresh Air Summit on October 6, 2021.