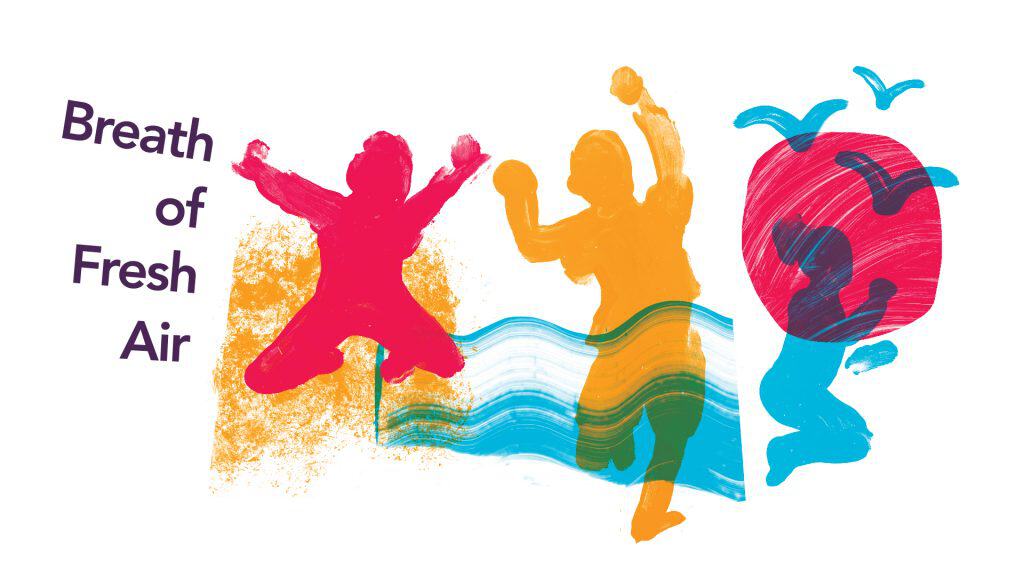 Honour Award
The Outdoor Play Canada Honour Award is the highest form of recognition by Outdoor Play Canada. The award is designed to recognize and celebrate an individual/organization who has demonstrated exceptional and sustained leadership for the promotion of outdoor play in Canada. Qualified nominees are individuals/organizations who have made outstanding contributions to outdoor play through leadership, capacity development, practice, policy, research, advocacy, role-modelling, and other efforts to substantially support the outdoor play movement in Canada.
2023 winner: Beverlie Dietze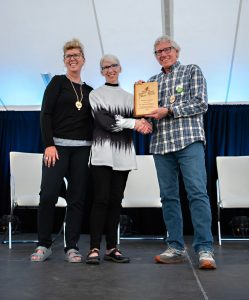 Dr. Beverlie Dietze has promoted outdoor play in early childhood education her entire career. She has worked in post-secondary institutions across Canada, published textbooks and peer-reviewed articles, and travelled the country delivering professional learning about outdoor play and consulting services. Her textbook, Foundations of Early Childhood Education (2006), was the first in Canada to include outdoor play. In 2016 she co-developed the first online training resource in Canada on outdoor play for early childhood educators, www.outdoorplaytraining.com, before co-authoring the textbook, Outdoor and Nature Play in Early Childhood Education. To support educators across the country in their practice, in 2021 she launched Play Outdoors Magazine which features articles from practitioners and researchers with practical ideas for supporting children's outdoor play. Currently, at Okanagan College as Director of Learning and Applied Research, she established the Early Learning Institute of Children's Outdoor Play research centre and leads a national project to promote outdoor play pedagogy in three community college early childhood education programs across Canada. This project is piloting a transformative model which shares the theory and application of outdoor pedagogy through self-study and a community of practice, creates shareable teaching resources, and transfers learning to their students and community early learning and child care (ELCC) programs. Beverlie has mentored countless students and early learning professionals to understand outdoor play theory and research to transform their practice. She is an endlessly creative educator, researcher, and mentor with an unparalleled passion for this work. See https://playoutdoorsmagazine.ca/beverlie-dietze for more information.
Congratulations Beverlie!
Dr. Mariana Brussoni Award
The Outdoor Play Canada Dr. Mariana Brussoni Award is intended to recognize and celebrate an individual who has provided leadership for the promotion and activation of outdoor risky play in Canada. Qualified nominees are individuals who have demonstrated exceptional commitment and leadership for the promotion of children's healthy, active, and risky outdoor play, and whose contribution has advanced Outdoor Play Canada's capacity to achieve its objectives.
2023 winner: Megan Zeni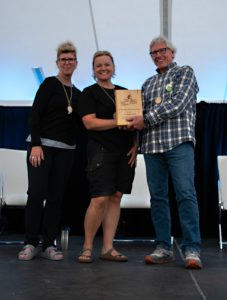 Megan Zeni is a teacher in nature and a tireless outdoor play advocate. She is a whole systems thinker who offers mentorship and leadership with pedagogical applications of outdoor play and learning in the elementary school context. Megan is an inspiration to all who are fortunate enough to see her in action and learn from her knowledge, experience and stories. Through over 25 years of experience teaching in urban public elementary schools who has located her teaching outdoors, Megan has cultivated a deep understanding of how to thoughtfully take education outdoors, including a visceral appreciation for the importance of supporting risky play in learning experiences. As a widely respected expert, she has trained thousands of educators across the country to follow in her path. Her vocal and passionate advocacy has paved the way to normalize risky play in schools. Through her PhD work, she has harnessed the expertise of educators who exemplify this work in schools, using her findings and this highly supportive community to develop an online free tool for teachers across Canada to help build education outdoors and risky play into their practice. This tool is now available at OutsidePlay.org. More of Megan's exemplary work can be seen at https://meganzeni.com/
Congratulations Megan!
Policy Award
The Outdoor Play Canada Policy Award recognizes and celebrates a significant contribution to the policy base for the field of outdoor play. It is awarded to a policy-maker and/or organization for demonstrated commitment and leadership in policy development and/or implementation that promotes and/or facilitates outdoor play. Qualified nominees are individuals or groups/organizations whose efforts have resulted in improved quantity and/or quality of outdoor play through developing, refining, implementing and/or promoting policies/regulations facilitating outdoor play.
2023 winner: Laura Molyneux and Cloudberry Forest and Nature School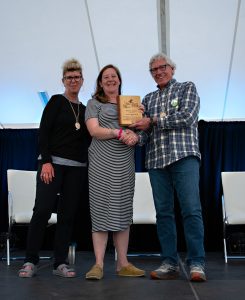 In 2013 Laura & her future business partner, Nora Trask, participated in one of the first Canadian Forest School Practitioner Courses in Sussex, New Brunswick. This life changing experience generated fire in Laura and passion in her heart. Shortly thereafter, Cloudberry Forest School was developed and opened its doors in 2014 as a pilot summer program for preschool aged children. In the fall of 2014 Cloudberry opened as the first year-round outdoor based preschool program in Newfoundland and Labrador. In 2017 they moved to their permanent home as educational partners at the O'Brien Farm, a 31 acre farm and heritage site in the heart of St. John's, NL. With their move they expanded programming to include parent and child, school age enrichment programs and teacher training. As passionate Early Childhood educators, the long term vision of Cloudberry always included a proof of concept model and lab school to promote outdoor play and explore possibilities of changes to the Newfoundland Child Care Services Act. Like many programs across Canada, Cloudberry did not currently fit into regulation frameworks and continued to create barriers to participation for children and families. In 2018 (and again in 2020) Laura was invited to and successfully applied for funding to Lawson Foundation to explore licensing of forest school programs. With their latest round of funding from the Lawson Foundation, Cloudberry has been working alongside the provincial department of education creating a pilot program and research space to explore the barriers and benefits to licensing outdoor play programs and "outside the fence" policies to support risky play, natural and loose parts but more importantly informing policy makers to consider reflective policy making that benefits children, adults, inspectors and policy makers. As a result, they are leading the effort in Canada to license outdoor play programs, serving as a model and source of inspiration for the other provinces and territories.
Congratulations Laura!
Practice Award
The Outdoor Play Canada Practice Award recognizes and celebrates individuals/groups/organizations for sustained commitment to quality practice or program delivery that promotes and/or facilitates outdoor play. Qualified nominees have demonstrated dedication, commitment, passion, innovation or creativity to current practice or program delivery to promote/facilitate quality outdoor play experiences.
2023 winner: Dorothy Penner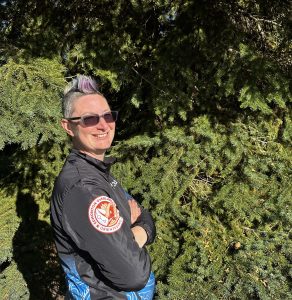 Dorothy Penner is a leader and mentor in the field of outdoor play. She runs the Kids Run Wild Youth and School programs with Edmonton Overlanders Orienteering Club, which teach people how to use maps to explore nature. Orienteering is a form of outdoor play that involves navigating through natural environments using maps, which is all about route choice, decision making and navigation. Orienteering involves walking, running, climbing, and jumping over different terrains and obstacles. Dorothy facilitates programming for over 7000 students annually through the orienteering school program, with students ranging from kindergarten to university. Until June 2023, she was our club's only employee and directly interacted with each student. Dorothy has inspired and supported many youth to enjoy and appreciate the outdoors through orienteering. She also trains orienteering instructors who continue to spread the joy of outdoor play to others.
Congratulations Dorothy!
Research Award
The Outdoor Play Canada Research Award recognizes and celebrates an individual for national leadership and outstanding contribution to research related to outdoor play. Qualified nominees are prominent researchers who have demonstrated research excellence recognized as scholarly output and recognition in the field of outdoor play that has demonstrated national impact.
2023 winner: Mariana Brussoni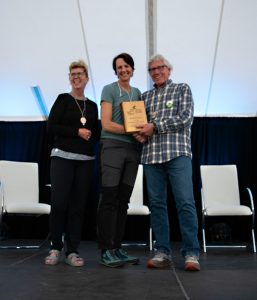 Dr. Mariana Brussoni is a leading researcher, pioneer and advocate for the importance of outdoor and risky play for healthy childhood growth and development. Dr. Brussoni's research has covered a wide array of issues in the field of risky outdoor play, including parent and practitioner attitudes related to risk and safety (and how to enact behaviour change among these groups); developmental importance of children's risky play; design of children's communities, learning, and play spaces; and policy to support children's outdoor play. She has published extensively and has been widely featured in media in Canada and around the world. She is additionally leading efforts in BC to shift provincial legislation related to outdoor spaces and play in early childhood education, which if successful will serve as a national and international model of best practices in outdoor play, learning, and teaching among the early years. Dr. Brussoni is passionate about advancing the child development sector and demonstrates a commitment to advancing children's outdoor and risky play through best-practice evidence, innovative knowledge translation and community partnerships. She has received the Michael Smith Foundation for Health Research Scholar Award (2008), the Peter Wall Research Mentorship Award (2013), the inaugural Outdoor Play Canada Dr. Mariana Brussoni Award (2019) and the 2020 UBC Faculty of Medicine Excellence in Clinical and Applied Research Award. Dr. Brussoni is humble in her achievements but laser focused on researching, publicizing and speaking out about expanding children's opportunities for risky outdoor play.
Congratulations Mariana!
Youth Award
The Outdoor Play Canada Youth Award recognizes and encourages the best of talent being trained in the area of active, healthy and risky outdoor play promotion. Qualified nominees are students, trainees and young leaders under the age of 30 years who have demonstrated involvement, commitment and leadership for the promotion of outdoor play in Canada.
2023 winner: Xandria Reece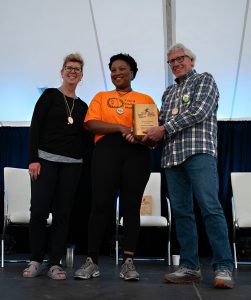 Xandria's passion and commitment to equity and social justice, combined with a love of the outdoors, has been an inspiration to many people. As one of the founding staff members of the Ottawa Outdoor Gear Library, for the past 2 years Xandria has supported individuals and groups from partner organizations to experience new outdoor activities.  Reducing barriers to access the outdoors has been the focus for Xandria's efforts through both direct service delivery, as well as through advocacy and by raising awareness in communities, webinars, and media interviews, etc. As a youth member of Nature Canada's first BIPOC "Work to Grow" cohort, Xandria contributed to a series of National peer conversations focused on Diversity Equity and Inclusion in the Outdoor and Environmental sector.
Over the past two years as a coordinator of the Pinecrest Queensway Community Health Centre's youth mentorship program for Black youth, "Together We Can", as well as the Centre's youth girls program "United Sisters", Xandria has facilitated outdoor activities, learn to x-country ski sessions, and park animation with a variety of gear. Recognizing Xandria's deep commitment to creating fun and active outdoor opportunities for all, it is a pleasure to award Xandria Reece the Outdoor Play Canada Youth Award.
Congratulations Xandria!
Interested in nominating someone for a 2025 Outdoor Play Canada Award?
Members of Outdoor Play Canada can nominate candidates using the nomination form available on the Outdoor Play Canada member's only section of the website. Nominations can be submitted at any time but must be received no later than June 30 2025.