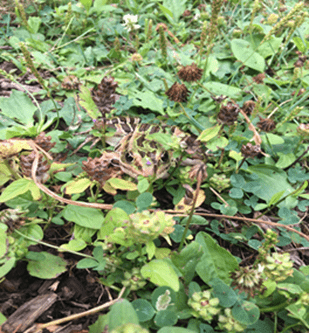 Thank you to Louise Zimanyi and Olga Rossovska, Professors of Early Childhood Education at Humber College, for providing this post.
"I Speak Frog: Storying Seasonal Narratives of Children's Common Worlds" is part of a special peer-reviewed series published through the Association of Early Childhood Educators of Ontario's eceLink. The full article can be accessed here.
The special issue themed 'Common Worlding in Early Childhood Education', guest edited by Veronica Pacini-Ketchabaw, explores children-climate relations using creative paradigms/common worlds to address early childhood education's engagement with climate change-related issues (complex cultural, colonial, and environmental historical traditions and legacies) in hopeful and generative ways.
This article stories and (re)stories experiences of young children from three urban preschool classrooms participating in The Willows, a land-based program. The intentions of reciprocal relationship building with the land and the other-than-human become the focus of engagement in and with nature and reflective disruption of daily practice.
Following the  story of preschooler Leo who says he speaks Frog, the article engages in pedagogical discussion and reflects on children's seasonal narratives in The Willows: Being with the Crack Willow Tree, The Story of the Medicine/Teaching Garden, John the Snail, Storying with Microworlds: Lucy the Blue Mint Leaf Beetle, and Thinking with Sticks. Each narrative takes the reader along on a journey of daily encounters in the forest and can be read together or separately. Each narrative includes educators' discussions that unravel their own assumptions and struggles with challenging dominant discourse rooted in developmental frameworks.
In understanding and adopting a "common worlds" lens and delving deeply into pedagogies of places where children and the other-than-human live, learn, and grow, the authors hope to challenge the common colonial binary thinking about human versus other-than-human and nature versus culture, assuming the possibility of animals and plants being fellow citizens of our socially constructed world. Etuaptmumk in Mi'kmaw or Two-Eyed Seeing is introduced as a guiding principle for co-learning: learning to see from one eye with the strengths of Indigenous knowledges and ways of knowing, and from the other eye with the strengths of Western knowledges and ways of knowing, and learning to use both these eyes together, for the benefit of all.
—
Louise Zimanyi is a Professor of Early Childhood Education, Faculty of Health Sciences and Wellness, Humber College and Doctor of Social Sciences Candidate, Royal Roads University.  Her work and research explore how Indigenous and non-Indigenous educators can create ethical partnerships and space where Indigenous ways of knowing, doing and being shape early childhood practice and pedagogy.  For more reading, see Wonder and Wisdom, Nature Stories: Children Experience the Seasons with Indigenous Knowledge Keepers and Children Connect to Aki/Earth through Anishinaabe Teachings
Olga Rossovska, RECE, MEd, is a Professor of Early Childhood Education in the Faculty of Health Sciences and Wellness at Humber College. Before becoming a college professor, she spent a decade as a toddler and preschool educator, leading environmental inquiry with children and colleagues. Her work alongside her colleagues' (including Louise Zimanyi) was recently recognized by the Edward Burtynsky Award for Teaching Excellence in Environmental Education.
Read more of Olga and Louise's work:
Zimanyi, L. & Rossovska, O. (2020, online first). Who is John the snail and when can we meet him?: Parent perspectives on their children's engagement in a forest nature program. Journal of Innovation in Polytechnic Education. Toronto, ON: Humber Press. http://jipe.ca/index.php/jipe/pages/view/online-first