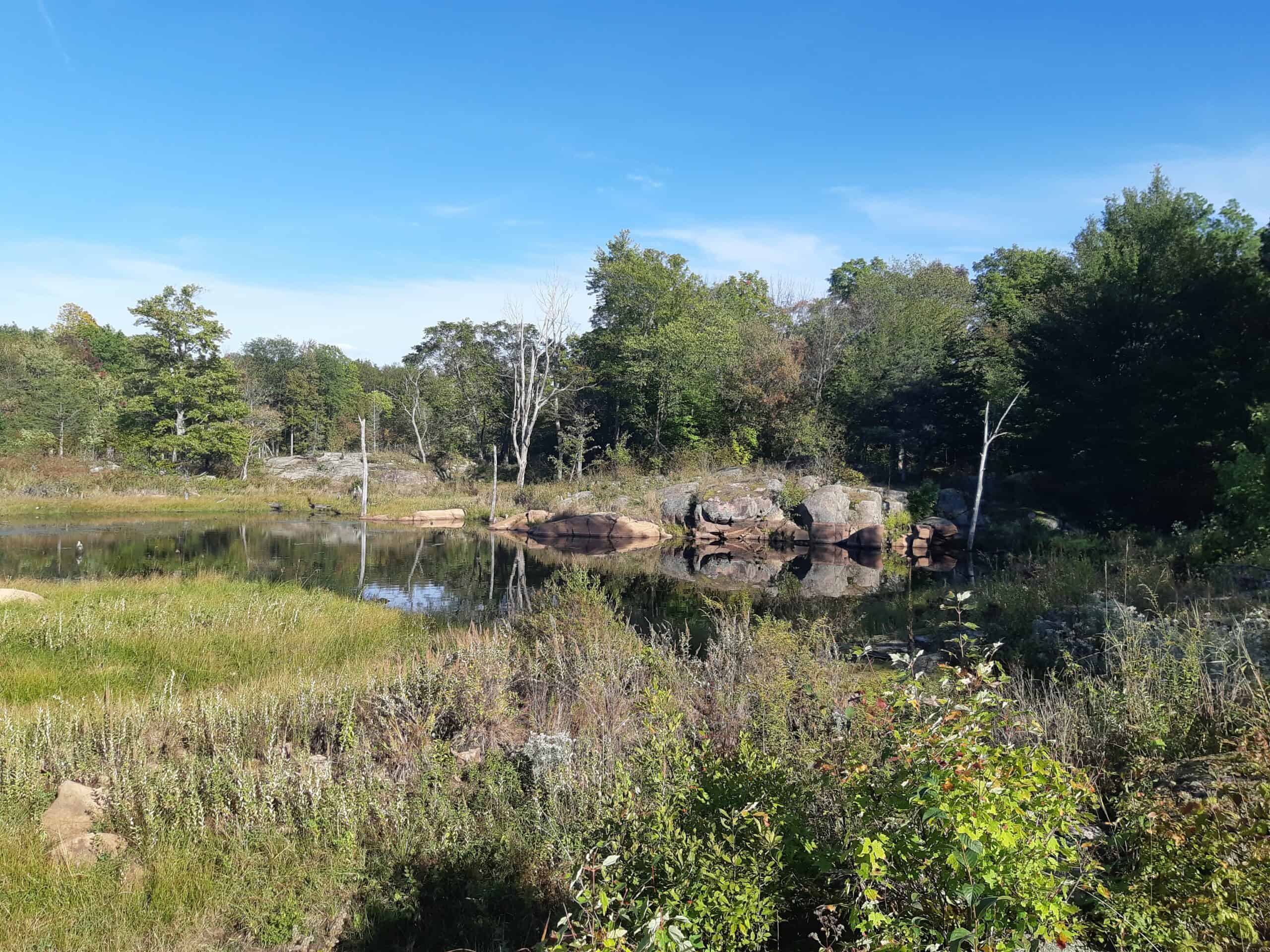 Thank you to Louise Zimanyi, Professor of Early Childhood Education at Humber College, for providing this post.
As we mark the first National Day for Truth and Reconciliation on September 30, 2021, we honour the lost children and survivors of residential schools, their families and communities.
In reflection, Professor Shirantha Beddage spoke to Louise Zimanyi and Lynn Short about Humber's new Early Childhood Education (ECE) initiative that focuses on teaching students, educators and the community to co-learn from the land using Indigenous and non-Indigenous perspectives. Working with knowledge holders and elders in Ontario who are connected to the lands, the initiative is grounded in the principles of Etuaptmumk/Two-Eyed Seeing (in the Mi'kmaq language).
Listen on the Innovative Learning website or wherever you get your podcasts.
"Two-Eyed Seeing reflects the interconnection of people and places within the traditional and treaty lands of the Mississaugas of the Credit, known as Adoobiigok, the "Place of the Alders," by exploring ways of being, knowing and doing from Indigenous and non-Indigenous worldviews."
– By Bridget Yard, 
Two-Eyed Seeing, Humber Today. January 18, 2021

Web resources to learn more about The National Day for Truth and Reconciliation, at Humber and beyond.
---
Louise Zimanyi is a Professor of Early Childhood Education, Faculty of Health Sciences and Wellness, Humber College and Doctor of Social Sciences Candidate, Royal Roads University.  Her work and research explore how Indigenous and non-Indigenous educators can create ethical partnerships and space where Indigenous ways of knowing, doing and being shape early childhood practice and pedagogy.  For more reading, see Wonder and Wisdom, Nature Stories: Children Experience the Seasons with Indigenous Knowledge Keepers and Children Connect to Aki/Earth through Anishinaabe Teachings