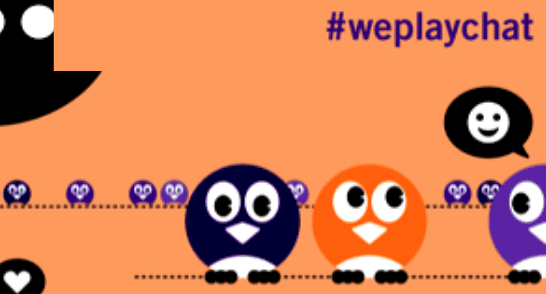 From 4-5pm EST on December 14th, 2021, Outdoor Play Canada's Research Manager, Dr. Louise de Lannoy will moderate US Play Coalition's monthly #WePlatChat online learning event. The conversation, held on Twitter, will focus on what we can collectively do to promote, protect, preserve, and invest in outdoor play environments.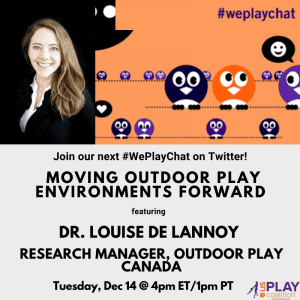 Join us here on Twitter to contribute to the conversation on this important topic that is in direct alignment with priorities from
the Outdoor Play in Canada: 2021 State of the Sector Report.