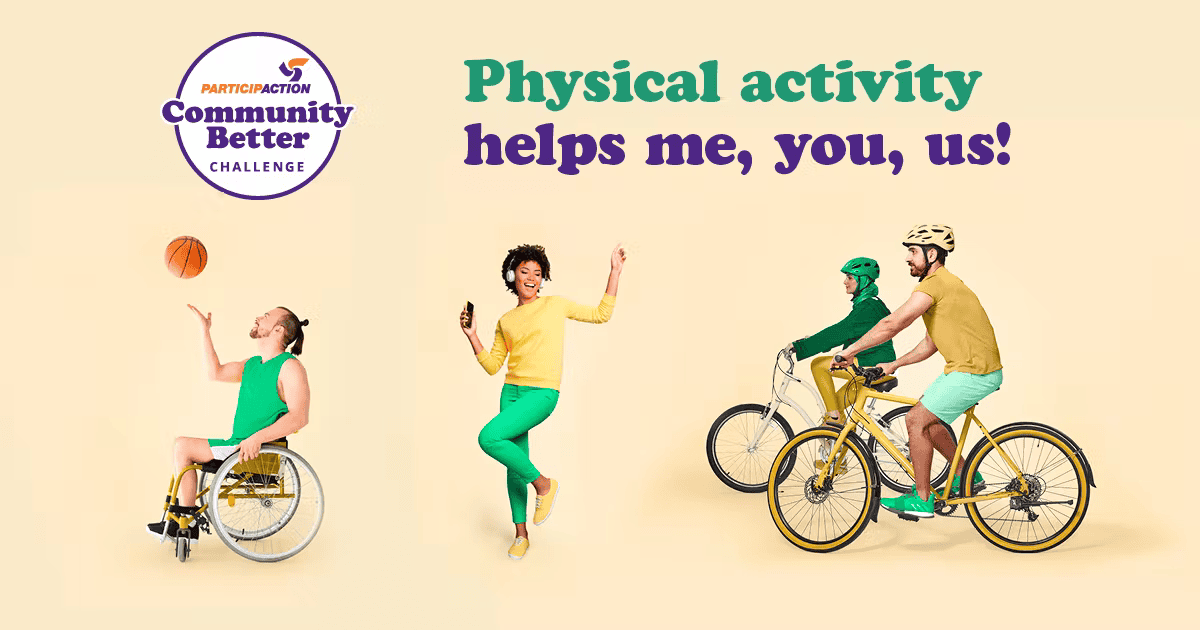 The following is a blurb from the ParticipACTION Community Better Challenge Promotional Toolkit
ParticipACTION's Community Better Challenge is a national physical activity initiative that encourages Canadians to get active in search of Canada's Most Active Community. From June 1 – 30, 2022 we are asking Canadians to get active and track their physical activity minutes in an effort for their community to be recognized as one that champions active living and win the $100,000
grand prize to support local physical activity initiatives. Additional prizes will be awarded to winning communities in each province and territory.
In 2021, over 365 million move minutes were tracked by individuals on the ParticipACTION app and by over 2000 organizations that hosted programs and events across the country. At the end of the challenge, North Grenville, ON was crowned Canada's Most Active Community!
Now, more than ever, physical activity is needed to help us stay healthy in mind, body, and community spirit. Research shows the COVID-19 pandemic negatively impacted the health of Canadians of all ages, with many moving less and spending more time being sedentary.
The Community Better Challenge provides an easy, fun and safe way to get communities moving and socially connecting (either in-person or virtually) through physical activity and sport.
Check out the ideas and resources in the Community Better Challenge Digital Toolkits so that you can Community Better!
While it is important to be physically active every day, all Canadians should follow their respective public health authority recommendations. The contents of the toolkits are considered, to the best of ParticipACTION's knowledge at the time of publication, to align with Canadian public health recommendations. Changes in circumstances after the time of publication may impact the accuracy of the information.