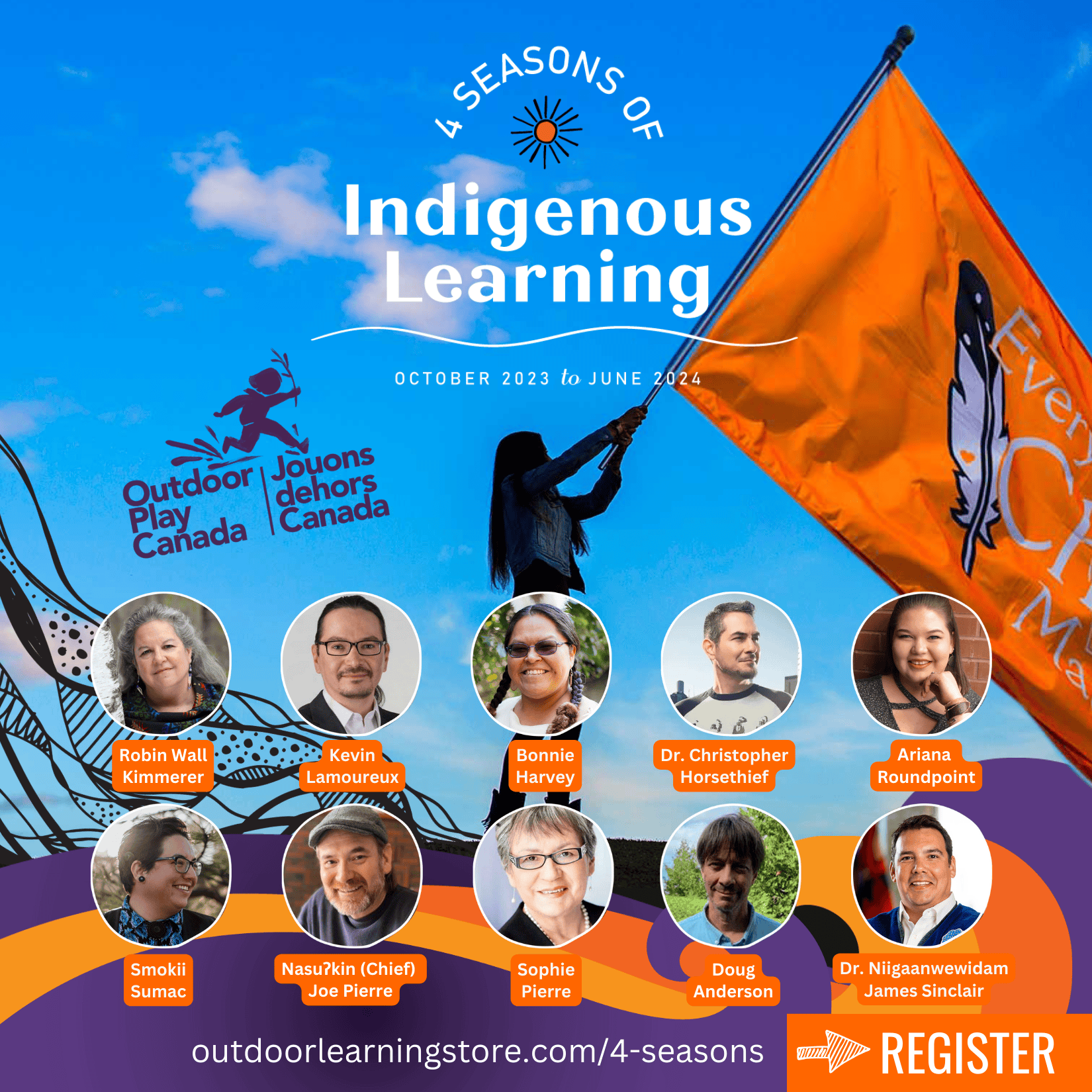 Early bird registration is now open for the upcoming 4 Seasons of Indigenous Learning, hosted by the Outdoor Learning Store!
This initiative encourages and empowers educators to deepen their understanding of Indigenous knowledge and perspectives while strengthening connections with the local land. 
The Outdoor Learning Store team have confirmed an incredible line-up of Indigenous presenters and learning content as part of this initiative running from October, 2023 – June, 2024. 
Early Bird Registration is just $100, and includes: 
10 Learning Modules

(~30 mins/month) 

10 Opportunities to Gather Virtually

with Indigenous Presenters (~1 hour/month) 

$25 towards excellent Indigenous Learning Resources
A Certificate of Completion

issued by the First Nations University of Canada

Access to a Learning Community

to learn, share and connect with
For those who are current registrants in the Outdoor Learning Store's pilot, Season 1: Foundations of Knowledge, they invite you to join them for their pilot Season 2: Learning from the Land, also starting October, 2023. 
And for those who just want to take in the presentations, resources & support (not the modules) you can now register for this part of the learning. 
This learning opportunity is open to EVERYONE. While content in Season 1 is mostly in the context of Canada, this learning is relevant across Turtle Island (North America) and beyond. 
Outdoor Play Canada is a partner in this initiative to offer this as an acknowledgement that authentically undertaking a personal learning journey takes more than just a day or month each year, but should be across all four seasons.