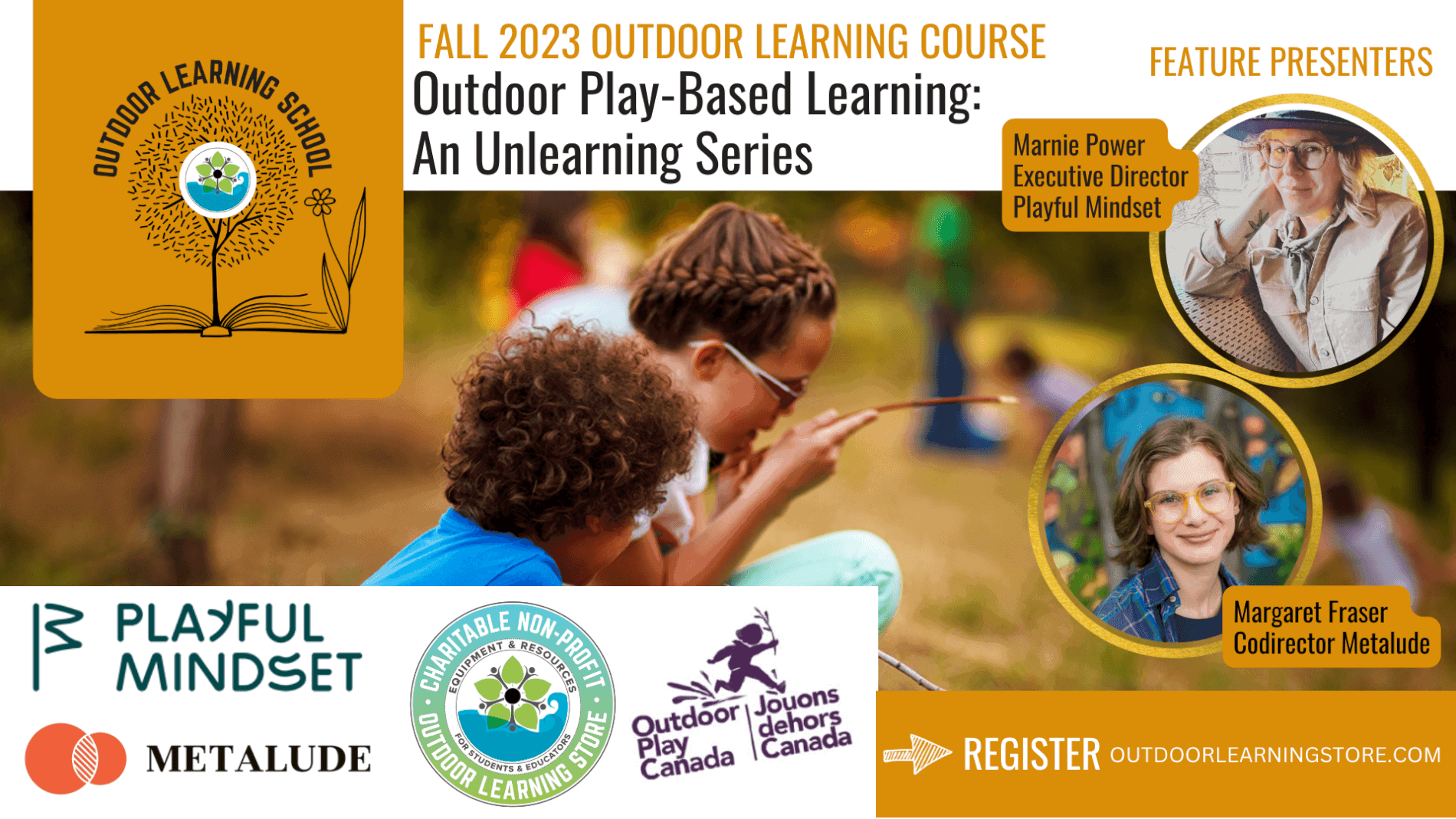 In the last ten years, we have seen a groundswell in outdoor and nature-based preschools and an abundance of outdoor play-based learning programs situated on or near school grounds across North America. The possibilities for play are endless, yet the challenges many educators face are equal in measure. It is important to think through our intentions within outdoor programs and understand the structures and engrained ways of thinking that have made them so necessary.
This 6-part virtual series invites educators and play practitioners to wonder and uncover our assumptions and expectations for play. We will work towards collective transformation through outdoor play-based learning by weaving together research, practical experience, individual reflection and insights for a playful future. Hosted by expert practitioners to guide the sharing and community building space.
Dates:
Monday, October 16th
Monday, October 23rd
Monday, October 30th
Monday, November 6th
Monday, November 13th
Monday, November 20th
Times: 4 pm Pacific, 7 pm Eastern
Duration: 6 x 75 minute workshops
Cost: Between $90-120, depending on what you can afford 🙂
Group / Organization Registration: We offer 10% off for groups of 10 or more who register together.
Recordings will be made available for registrants, in the event you are unable to attend any.  You can use this discount code at checkout: play10. All registrants will receive a $10 discount code to access excellent Outdoor Learning Tools & Resources.