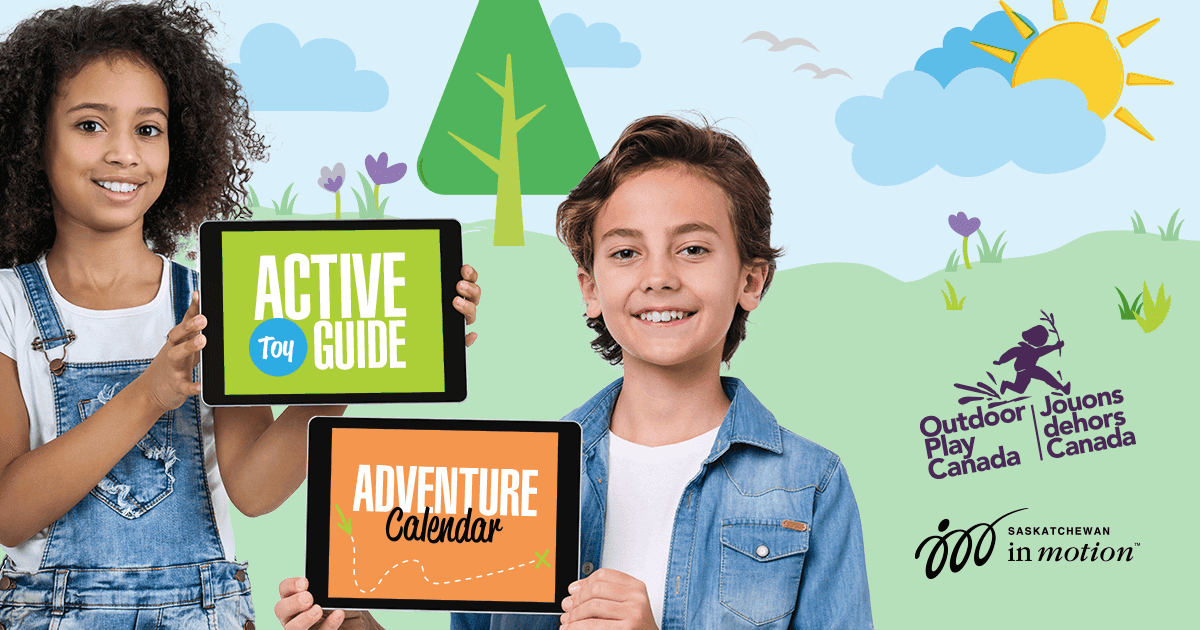 Outdoor Play Canada (OPC) and Sask in motion are thrilled to announce the transfer of Sask in motion's Active Toy Guide and Adventure Calendar to OPC. OPC hopes to uphold the creativity and playfulness of these legacy projects and expand both projects to be national in scope and reach, to help OPC in its mission to promote, protect, and preserve access to play in nature and the outdoors for all people living in Canada.
The Active Toy Guide is a free online gift-giving guide filled with ideas to help kids of all ages burn off steam, chart an outdoor adventure or just experience the joy of movement. Toys are organized into 9 categories: Classics, Family Game Time, Imagine It, Let's Play Ball, Outdoor Fun, Physical Literacy Picks, Stocking Stuffers, Sweet Rides, and Yard Games. Check it out here.
The Adventure Calendar is a 365-day calendar filled with adventure ideas for families. Every day offers a new idea for small group and individual activities, ideas requiring minimal equipment, and/or parent-free options to give dad and mom a break. Check it out here.