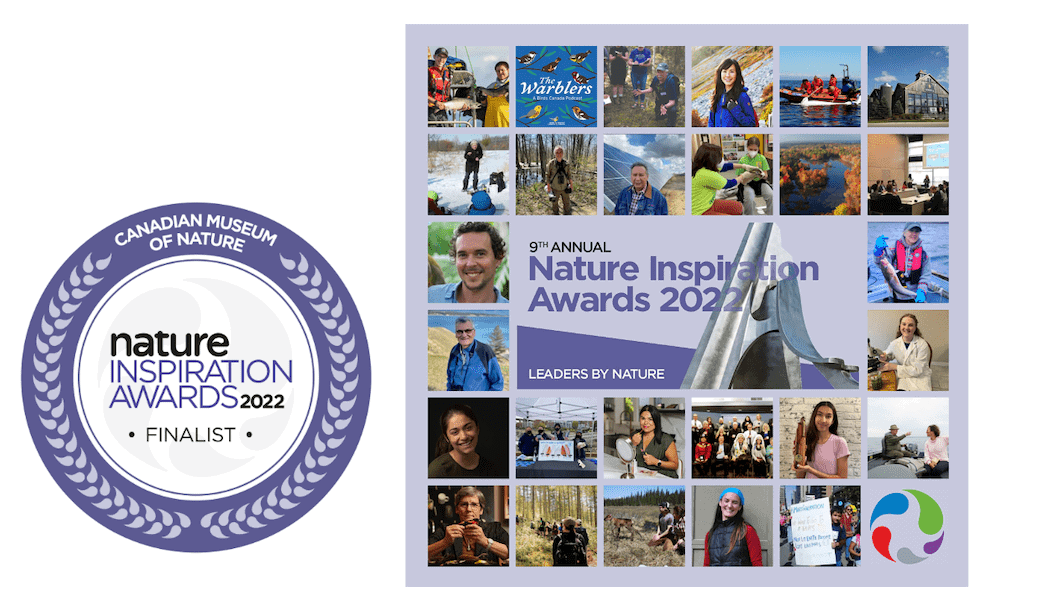 This posting was originally published by the Canadian Museum of Nature.
Humber College Early Childhood Education Program, Etobicoke, Ontario: creation of course for nature-based play that incorporates Indigenous knowledge in the Not for Profit (large organization) is one of the 2022 national finalists for the Canadian Museum of Nature's Nature Inspiration award!
Humber College's Early Childhood Education (ECE) program is embracing the principles of Etuaptmumk meaning Two-Eyed Seeing in the Mi'kmaq language, which braids Indigenous and non-Indigenous perspectives and ways of knowing together for the benefit of all. A new course, Two-Eyed Land-Based Play and Co-Learning reflects Humber's strong commitment to the holistic benefits of nature-based play and to expanding Indigenous programming as part of the Truth and Reconciliation Commission's Calls to Actions.
Co-taught by Indigenous and non-Indigenous faculty, supported by Indigenous Elders and Knowledge Holders, this course is the only one of its kind in Canada at the post-secondary level. It encourages holistic engagement on the Land in all seasons, co-learning in relationship with place, plants, animals and people in the Humber Arboretum, and practices reciprocity in terms of giving back in return for what we receive from the earth. The children from Humber's Child Development Centre also regularly connect to and with the Land through exploration and storytelling. Students, educators and children experience Indigenous languages connected to nature—especially significant in this UN Decade of Indigenous Languages. The program includes videos and various resources.
These national honours, presented annually since 2014, recognize individuals, groups and organizations whose leadership and innovation connect Canadians with the natural world—a link that is increasingly important with mounting environmental challenges facing the planet.
The 25 finalists for 2022 will be celebrated on November 14, when winners will be announced at a ceremony hosted by the museum, which is Canada's national museum of natural history and natural sciences. The 2022 awards cover six categories: Youth (aged 17 and younger), Adult, Not-for-Profits (small to medium), Not-for-Profits (large), Sustainable Businesses and Community Action.
See more here: https://nature.ca/en/about-the-museum/media-centre/celebrating-canadas-nature-leaders/