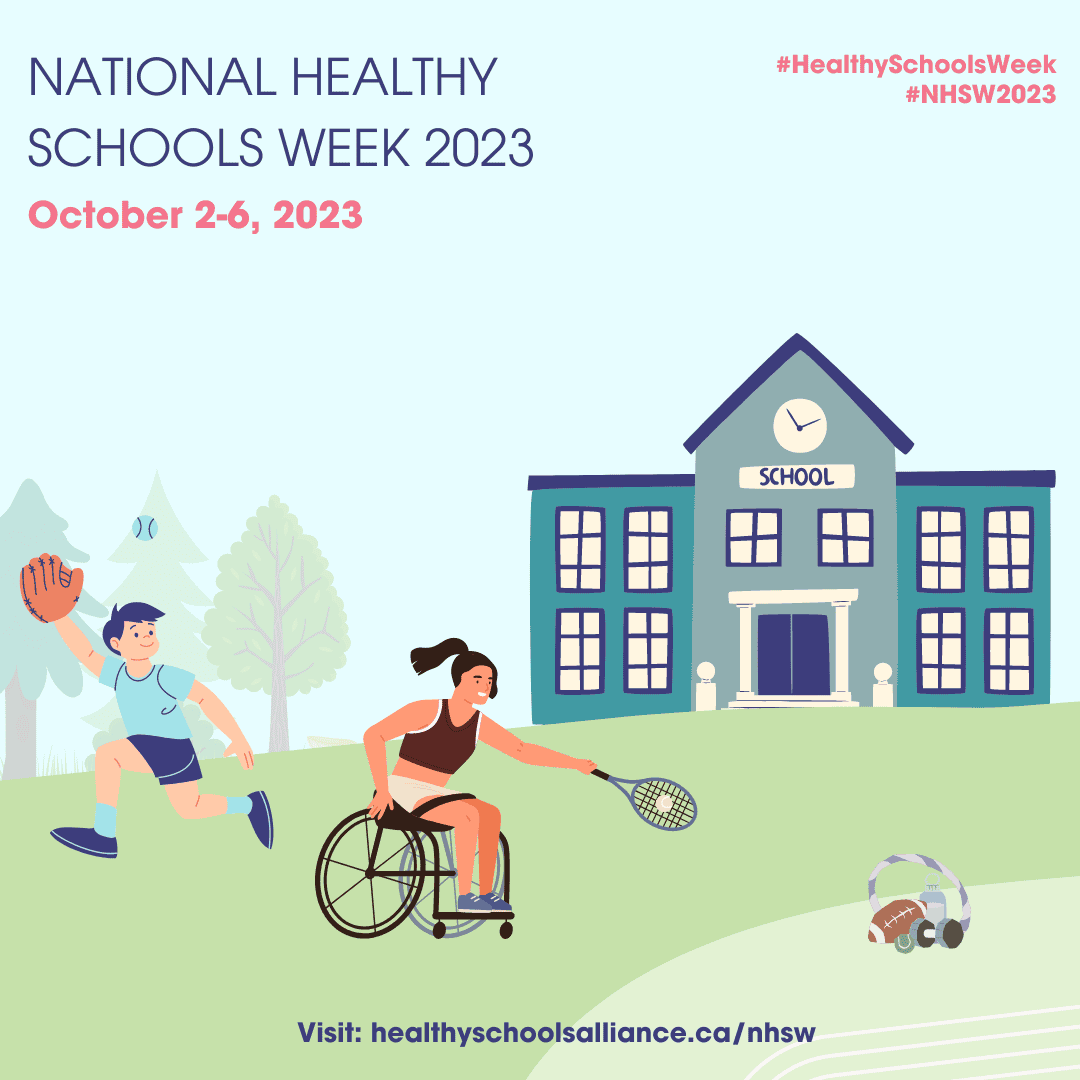 Thank you to Megan Gilbertson from PHE Canada for providing this post.
Save the date! The first annual National Healthy Schools Week is October 2-6, 2023!
National Healthy Schools Week is a kickoff event for schools to prioritize, plan, and engage in Healthy School conversations early in the school year. This week-long initiative is unique to each school's context in how they identify resources, develop community partners, and define priority areas.
Not sure where to start? Download the Planning and Communication Toolkits to support school communities starting these conversations. Create a wellness committee, determine your priority areas, engage with community partners, finalize your action plan, and be sure to celebrate the start of this journey! National Healthy Schools Week may be the first week of October, but the purpose is for conversation and action to continue throughout the school year. 
Healthy school communities are built through collective effort. We encourage schools as well as community partners, non-profit organizations and governments to register their support of building healthy school communities together. To find participating schools and organizations in your area and register your support, visit: https://www.healthyschoolsalliance.ca/nhsw
National Healthy Schools Week is hosted by the Canadian Healthy Schools Alliance, a Canada-wide network of organizations promoting health and well-being in school communities.