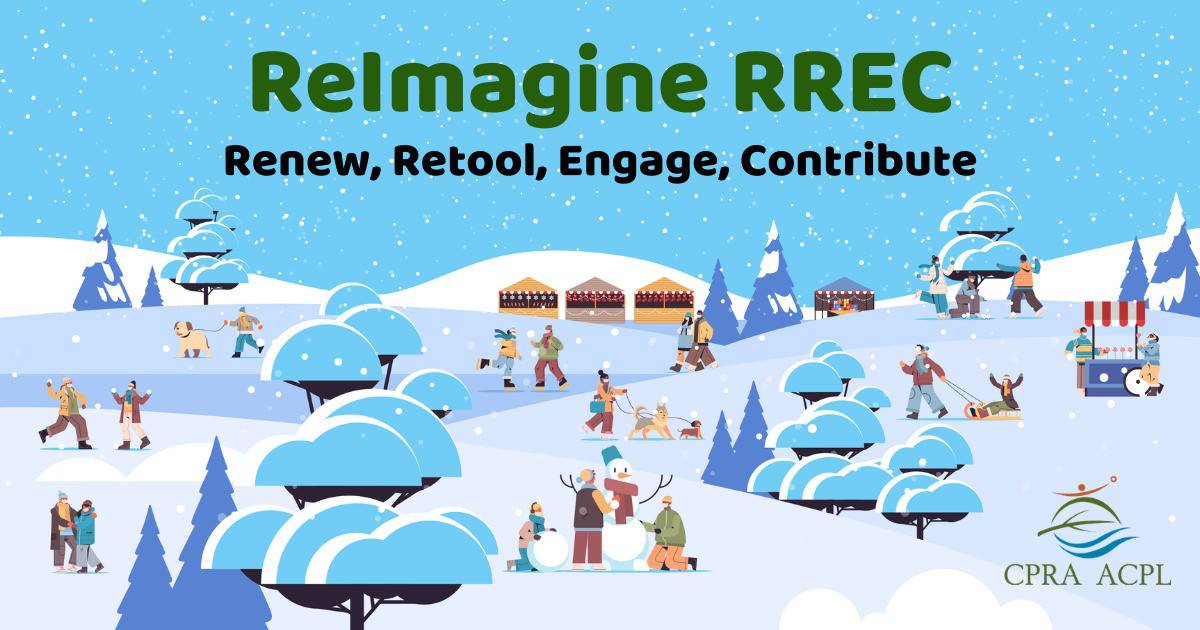 ReImagine RREC (Renew, Retool, Engage, Contribute) is a national COVID-19 recovery initiative led by the Canadian Parks and Recreation Association (CPRA) and its partners and is supported by Sport Canada and the Government of Canada.
As part of this initiative, the organizers of ReImagine RREC are hosting a series of virtual workshops on topics related to recreation, physical activity and community sport. The next workshop in this series is scheduled for:
January 27th, 2021: Supporting Outdoor Spaces and Places for Physical Activity, Recreation and Community Sport (featuring OPC's Heather Cowie!)
To learn more and register, click here.