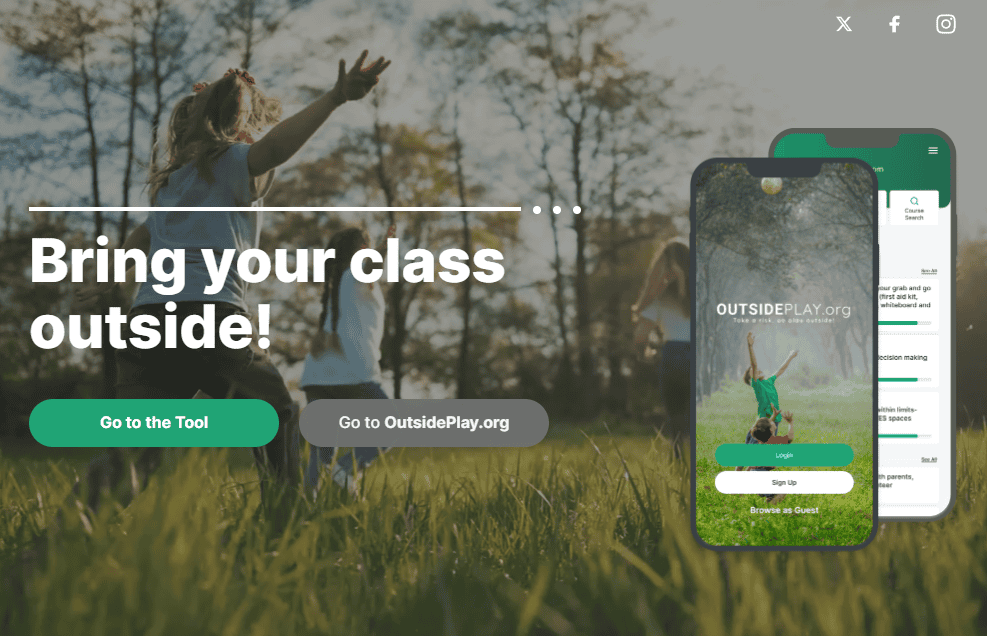 Thank you to Christina Han, Research Coordinator with the PlayOutside Lab, for providing this post.
Dr. Mariana Brussoni and her research team at the University of British Columbia are excited to share https://teacher.outsideplay.org, a free online tool designed to help teachers support outdoor play and learning in elementary schools. The Outdoor Play and Learning tool was designed by teachers for teachers. It is based on Megan Zeni's (the recipient of the 2023 Outdoor Play Canada Dr. Mariana Brussoni Award) PhD research with elementary school teachers across Canada, as well as her own 26-year-long experience teaching in British Columbia. The tool was developed with support from the BC Children's Hospital Foundation. 
The Outdoor Play and Learning tool aims to transform the way we approach learning by offering virtual support to educators seeking to integrate the natural world into their curriculum. This comprehensive guide offers practical videos, invaluable advice and hands-on examples from teachers themselves on navigating the challenges of outdoor play and learning, with discussion prompts and further reading provided as additional resources.  
The tool consists of 16 different self-paced modules organized around topics related to outdoor play and learning within school environments. The content was developed from Megan Zeni's participatory action research with BC teachers, who shared the ways they have overcome challenges related to taking their classes outdoors. Together, the teachers decided the topics that needed to be covered. All of the images used in the tool were submitted by Canadian teachers who teach outdoors.  
The launch of the online tool will be accompanied by an upcoming Speaker Series. With a lineup of experts in outdoor play and learning, the Speaker Series will explore a range of topics and perspectives, extending beyond the subjects covered in the tool. Stay tuned for updates through our social media accounts (@playoutsideubc; Instagram Facebook and Twitter/X). 
For further information, inquiries, or if you have suggestions for resources, please feel free to contact us at outsideplay@bcchr.ca.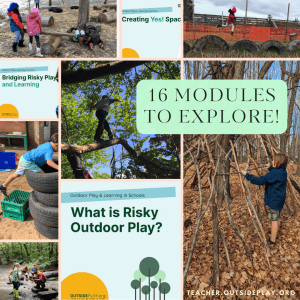 ---
Christina Han is a social science researcher working with Dr. Brussoni as Research Coordinator and Lab Manager. With expertise in qualitative and mixed-methods research, Christina oversees multiple research studies, from implementation to data analysis. Christina is committed to advancing knowledge on childhood development and outdoor play, particularly children's autonomy building. She has a collection of over 30 peer-refereed articles. (ResearchGate).