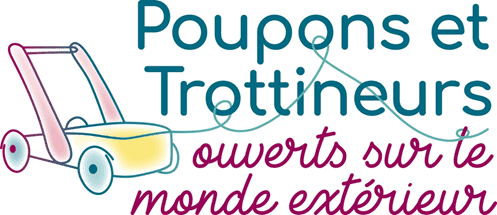 Thank you to Sylvie Melsbach, partnerships and outdoor play lead at the Regroupement des centres de la petite enfance de la Monteregie, for providing this post.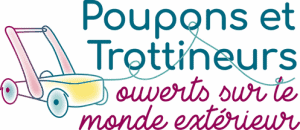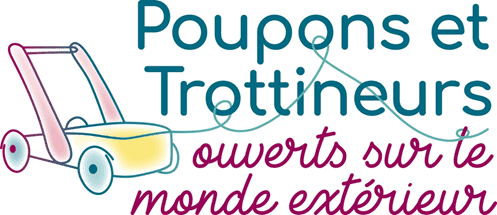 The "Poupons et trottineurs ouverts vers le monde extérieur : Creating Optimal Outdoor Spaces for Infants and Toddlers in Early Learning and Child Care" project is based on the premise that every child needs space and freedom to grow. The primary idea is to provide infants and toddlers, housed in a community of children, the opportunity to spend as much time as possible outdoors during the day: to be allowed to not only explore the outdoors, but to sleep outdoors, play outdoors, and live outdoors. 
In this first year of the project, we have put everything in place so that the Play to Grow spaces in our three pilot project spaces can be planned and developed in parallel. The dream of seeing children free in their discoveries, curious about the world and eager to learn, will come true thanks to the educators, landscape architect, architects, manufacturers, and contractors who have combined their respective expertise to create a whole, a living environment conducive to children's optimal development. 
We are no longer at the stage of dreaming this world, we are on the way to realizing this collaboration which will lead us to the design of spaces adapted to the care and play needs of toddlers and to make new material available in these outdoor play spaces, to allow children the opportunity to be active and engaged in all moments of life. 
Care time
The integration of elements of the Pikler approach to changing and feeding routines can enrich the educator-child relationship and improve the learning and development of young children. Even outdoors, diaper changes can be a warm experience that sends a powerful message to the development of a child's sense of self.  
Playtime 
It is anticipated that by the first days of summer, elements can begin to be incorporated into at least two green spaces that inspire children's play, supported by tools that promote motor skill development and that encourages independent activity, diversification of activities and increased physical activity. 
The material chosen by the educational teams, after a series of workshops on all potential options, will be installed according to the developmental level of the children to enrich the play space and, in particular, to solicit the motor activity of children who crawl or move only on hands and knees. 
Soon, we will be able to start designing this outdoor space so that babies and toddlers will be happy and comfortable and that educators will have everything they need to accompany them without having to slow down or limit their desire to play. 
---
For more information about this project, please contact: Sylvie Melsbach, Responsable du soutien au partenariat et aux aires de jeu –  sylviemelsbach@rcpem.com
This project has been funded by the Lawson Foundation as part of their Outdoor Play Strategy – Phase 2.