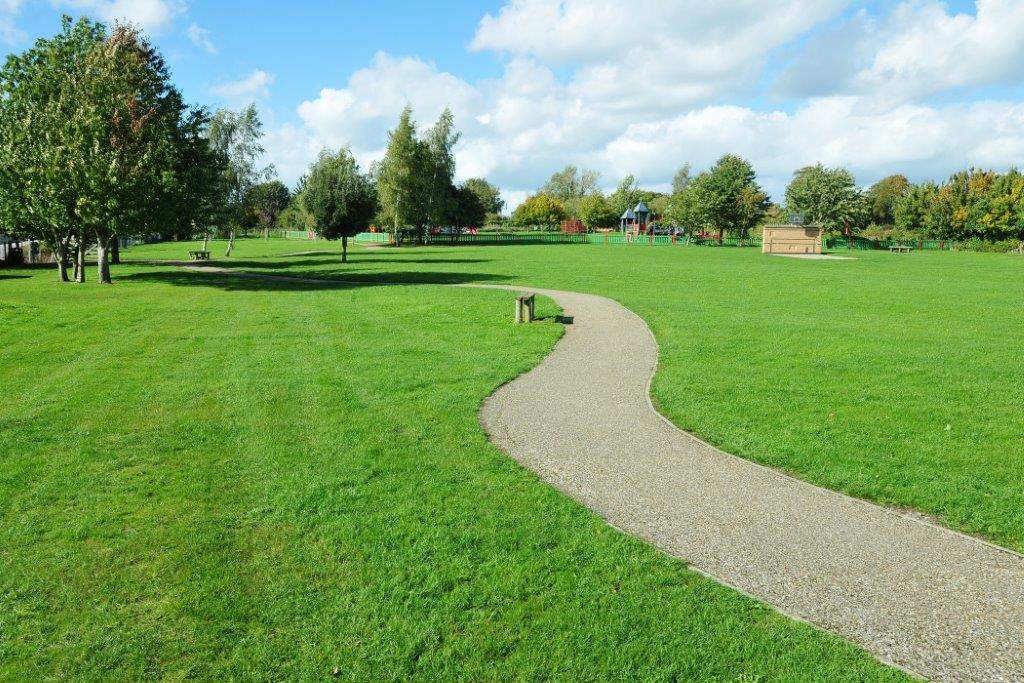 Thank you to Dr Michaela James – Swansea University, UK,  for providing this post.
Play is a vital part of growing up; it is so important that it has been made a right by the United Nations Convention of the Rights of the Child (UNCRC) under Article 31 [1]. Therefore, by its definition, young people have the right to participate in any activity that is self-motivated, controlled and structured by children. This definition is broad and allows play to be whatever young people want it to be. The impact of this is wide-ranging from improving wellbeing in children to long-term health outcomes including increased physical activity and a love for movement [2]. 
The COVID pandemic saw opportunities for play become limited. Strict 'stay at home' policies and social distancing measures, the lack of outdoor access, closure of play spaces, time with friends, and school closures [3, 4, 5]. Our study explored how children's reports of play have changed pre and post-COVID. To understand this, we used data from HAPPEN-Wales. This is a primary school network in Wales which asks children about their health and wellbeing. As part of the survey, children were asked "What could be done to make you happier and healthier in your local area?". This question had over 20,000 responses. 
What do children want and need in terms of play? 
We analysed the responses that related to play to examine how play has changed through COVID from pre-pandemic mitigation measures (2017–March 2020) to during/post-COVID mitigation measures (September 2020–December 2021). These time periods have been defined as pre and post according to school closures in the United Kingdom at the time.  
This study highlights key recommendations to promote, protect, and facilitate play for children. Children themselves suggested these recommendations:  
Protect spaces to play, including investment in maintenance, upkeep, and safety. Ensure spaces are designed for pedestrians and not heavy traffic flow. 

 
Facilitate opportunities for children to socialise with their friends and family where possible.

 
Protecting Spaces to Play 
This meant local park spaces, their upkeep and maintenance, safety, and the general accessibility to these spaces. Access can mean closer proximity [6] but it can also refer to access to features within the park such as open spaces, courts or trees to climb [7]. Fears over safety may reduce access [8, 9] due to concerns over encountering illegal behaviours and unsafe equipment/environments as mentioned by children in this study.  
Previous research has shown that perceptions of safety are significant in facilitating play/physical activity, particularly for those more deprived [8, 10]. Concerns over safety were more frequently mentioned post-2019 where, in 2020, children would have been subject to strict lockdown restrictions. They may have become more aware of their environments during this time.  
This need for space remains constant throughout time, and as children have stated, the protection and maintenance of play spaces should be high on the agenda.  
Protecting Time for Socialising 
Play supports socialising with friends and family and is beneficial for building relationships. Research has shown that COVID-19 measures have had an impact on children's wellbeing [11] with the removal of positive interactions with peers, teachers, coaches and wider family members. Therefore, as part of COVID-19 recovery plans, it is essential we value that children need this socialisation time back. With the uncertainty caused by the pandemic, opportunities to play are vital to helping children make sense of their experiences, problem-solve, reconnect with their peers, and promote their own wellbeing. The specific suggestions made by children were diverse and broad, encompassing a range of answers from football, basketball, and swimming to simply asking for a variety of more activities. This highlights that there is not a one size fits all model to promote activity and play in children and therefore, it is a worthwhile pursuit to engage and involve children themselves. 
Our study highlights children value the characteristics of kindness in their peers where concerns about bullying were mentioned suggesting children seek nurturing and supportive structures in play. It was also apparent that children see parents/caregivers as role models and supporters for play. Therefore, positive behaviour needs to be modelled in adults.  
Moving Forward   
The above recommendations have come because of analysing children's responses and are therefore advocated and suggested by children themselves. It is evident that protecting spaces to play (including investment in maintenance, upkeep, and safety) and, facilitating opportunities for children to be with their friends are important to children to help them play. These have remained constant themes throughout time and therefore, it is evident that while these recommendations are not new learnings, more needs to be done to influence policy, decision-making and funding into putting these into practice. 
Dr Michaela James is a researcher for the National Centre of Population Health and Wellbeing Research. She specialises in child health research, in particular children's and adolescent physical activity. She currently manages the primary school network HAPPEN and previously managed the ACTIVE Project funded by the British Heart Foundation.
---
References 
Unicef. The United Nations Convention on the Rights of the Child (UNCRC). Unicef. 2019. Available online: 

https://downloads.unicef.org.uk/wp-content/uploads/2016/08/unicef-convention-rights-child-uncrc.pdf?_ga=2.110906055.398902239.1593171870-785006455.1593171870

 (accessed on 3 June 2022).

 

Lester, S.; Russell, W. Play for a Change This Briefing Gives a Summary of the Key Findings of Play for a Change, a Review of Perspectives on Play, Policy and Practice Carried out for Play England by 2008. October 2007. Available online: 

https://www.academia.edu/415471/Lester_S_and_Russell_W_2008_Play_f

 (accessed on 3 June 2022).

 

National Lottery Community Fund. 

2021: Importance of Communities Set to Remain High as People Identify Loneliness and Isolation as a Key Issue to Tackle in Their Local Area

; National Lottery Community Fund: London, UK, 2021.

 

Engzell, P.; Frey, A.; Verhagen, M.D. Learning loss due to school closures during the COVID-19 pandemic. 

Proc. Natl. Acad. Sci. USA

 

2021

, 

118

, e2022376118. 

 

Shah, K.; Mann, S.; Singh, R.; Bangar, R.; Kulkarni, R. Impact of COVID-19 on the Mental Health of Children and Adolescents. 

Cureus

 

2020

, 

12

, e10051.

 

Roemmich, J.N.; Epstein, L.H.; Raja, S.; Yin, L.; Robinson, J.; Winiewicz, D. Association of access to parks and recreational facilities with the physical activity of young children. 

Prev. Med.

 

2006

, 

43

, 437–441. 

 

Veitch, J.; Flowers, E.; Ball, K.; Deforche, B.; Timperio, A. Exploring children's views on important park features: A qualitative study using walk-along interviews. 

Int. J. Environ. Res. Public Health

 

2020

, 

17

, 4625.

 

Report, F. Strategic Review of Health Inequalities in England Post-2010 Task Group 4: The Built Environment and Health Inequalities | Obesity Hub. 2010. Available online: 

http://obesity.thehealthwell.info/search-results/strategic-review-health-inequalities-england-post-2010-task-group-4-built-environment

 (accessed on 3 June 2022).

 

Kemple, K.M.; Oh, J.H.; Kenney, E.; Smith-Bonahue, T. The Power of Outdoor Play and Play in Natural Environments. 

Child Educ.

 

2016

, 

92

, 446–454. 

 

James, M.; Marchant, E.; Defeyter, M.A.; Woodside, J.V.; Brophy, S. Impact of School Closures on the Health and Well-Being of Primary School Children in Wales UK; A Routine Data Linkage Study Using the HAPPEN Survey (2018–2020). 

SSRN Electron J.

 

2021

, 

1

, e051574. 

 

Clemens, V.; Deschamps, P.; Fegert, J.M.; Anagnostopoulos, D.; Bailey, S.; Doyle, M.; Eliez, S.; Hansen, A.S.; Hebebrand, J.; Hillegers, M.; et al. Potential effects of "social" distancing measures and school lockdown on child and adolescent mental health. 

Eur. Child Adolesc. Psychiatry

 

2020

, 

29

, 739–742.