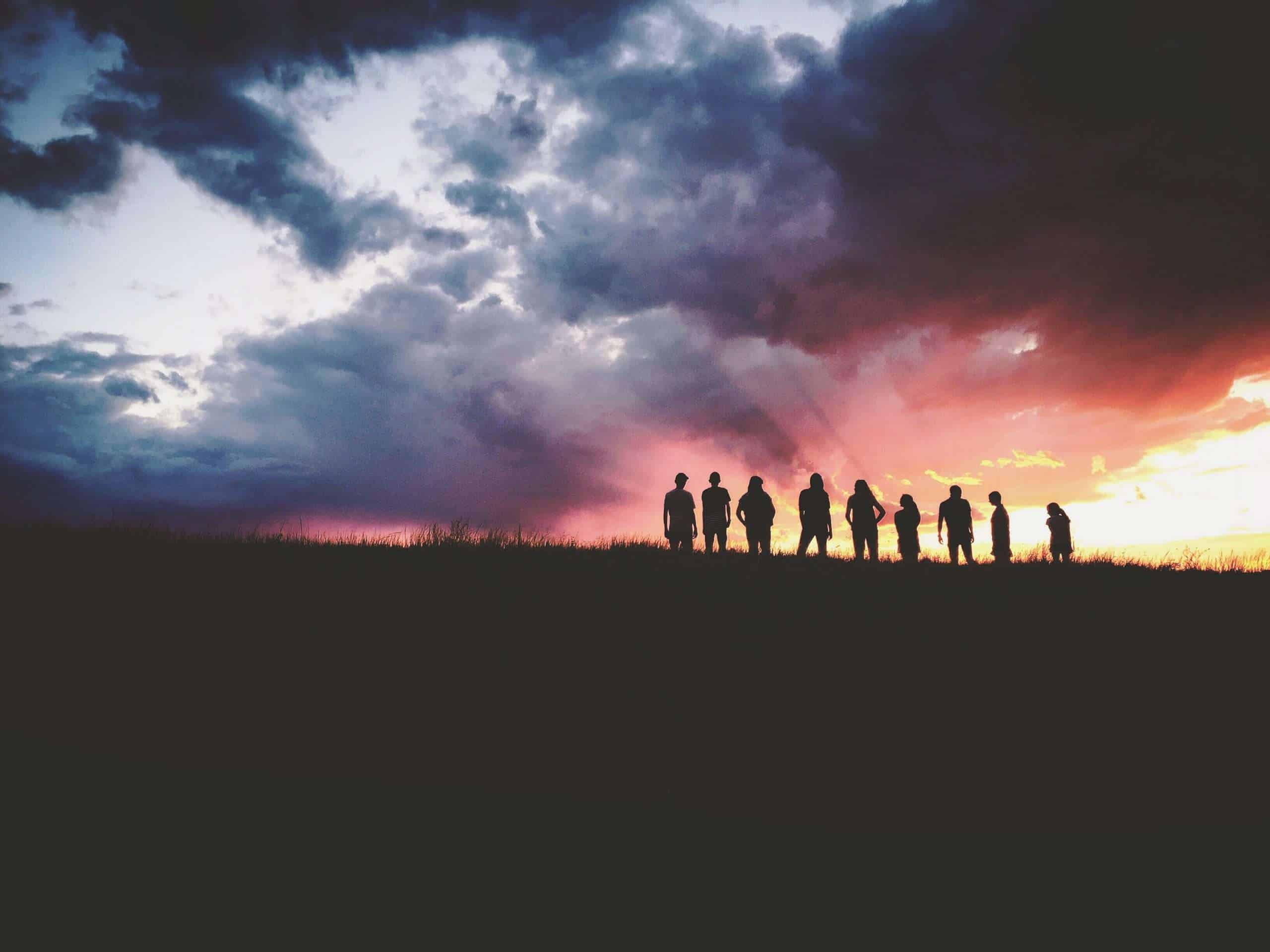 Equity, Diversity & Inclusion, Health, Wellbeing & Development, Open Access, Outdoor Play Environments, Practice, Research, Research & Data Collection, Safety & Outdoor Play
Research: The Relationship Between Nature and Immigrants' Integration, Wellbeing and Physical Activity
Thank you to Ulises Charles Rodriguez, Ph.D. candidate in Population Studies in Health and Dr. Richard Larouche, Assistant Professor of Public Health at the University of Lethbridge for providing this post.
Climate change, conflict, and war are increasing the number of people who are migrating from their countries of origin. International migration has increased dramatically in the last decades, yet the success or failure of migratory journeys largely depends on the quality of immigrants' adaptation to their new environment. Although there is abundant evidence on the importance of immigrants' social integration for successful migration, less attention has been paid to the role of natural environments in immigrants' adaptation and wellbeing.
Joseba Achotegui, former secretary of the Transcultural Section of the World Psychiatric Association, has stated that environmental features can be sources of migratory stress and grief. It is common to hear immigrants longing for their place of birth, their missed landscapes, colours, plants, and animals. However, evidence suggests that natural environments can also play a positive role in promoting immigrants' wellbeing.
We recently published a scoping review to summarize previous research focusing on the relationship between nature and immigrants' wellbeing, integration, and physical activity. We identified numerous studies highlighting the underestimated role of natural environments in immigrants' integration and wellbeing.
The most common finding across studies was that exposure to natural settings facilitates a feeling of belonging to a new place.
Participation in natural settings is an important embodied experience, engaging body motion and sensory perception. Such experiences may be essential in discovering the pleasurable aspects of living in a new place. Routine visits to natural settings can also contribute to developing a sense of place and place attachment, both essential when settling into a new country. Abramovic, Turner and Hope, from the University of Canberra, named this process 'place attunement', highlighting the visceral and affective processes that happen when being immersed in a new natural setting.
Natural environments can also be places where people meet and talk, fostering social inclusion.
Karin Peters, from Wageningen University, has explained that public spaces, such as parks, can promote feelings of 'togetherness' between native-born and immigrants. Similarly, Jay and Schraml described woodlands as 'universal spaces' that contribute to the integration process of immigrants who visit them. Furthermore, natural settings can also be cultural spaces or spaces that enable recognition, for example, by giving immigrants social visibility, reducing racialization, and facilitating the expression of different bodies.
Also evident in the literature is that natural environments are associated with maintaining good mental and physical health.
Nature can offer opportunities for retreat and relaxation in the context of settlement. Immigrants can benefit from restoration and positive emotions that emerge from being in nature, particularly feelings of peace, safety and hominess. These experiences can be precious to people who may experience acculturation stress and settlement challenges. Furthermore, natural settings can be important places for socialization with friends and family, which contribute to immigrants' social wellbeing and promote cultural and family traditions.
Community gardens can provide health-enhancing physical activity for immigrants. Gardening can increase fruit and vegetable intake and improve the control of chronic diseases, such as diabetes. Community gardens can also contribute to culturally sensitive food security and the transgenerational transmission of skills and knowledge in communities with agricultural backgrounds.
Finally, natural environments can facilitate immigrants' physical activity, particularly for children and older adults. Researchers from the University of Minnesota found that regardless of immigrant status, parks are perceived as spaces that provide opportunities for exercise. However, parks are underutilized by immigrants, and they face more significant barriers to park use, primarily due to not feeling welcome, cultural and language restrictions, program scheduling, and cost of activities. We found that the level of physical activity and type of activities performed in natural environments were different across ethnic groups. This is instructive for nature-based program providers, as their programs may benefit from considering the demographic composition of their participants.
In summary, experiences in nature can foster new memories that facilitate adaptation and attachment to new places. Exposure to nature in the receiving countries can foster reconnecting with pre-migration positive experiences and motivate immigrants to pursue specific use patterns that promote cultural continuation, sense of belonging, and wellbeing.
Although some of the evidence identified in this review is not exclusive to immigrant populations, it contributes to broadening our understanding of nature as an essential factor in immigrants' integration and wellbeing. Researchers from McGill University proposed conceptualizing urban greenspace as a social determinant of newcomers' health due to its capacity to mitigate the stress individuals may experience when settling into a new country, notably in relation to housing, education, food, employment, and language acquisition.
Our review calls for greater attention to the role of nature in immigrants' lives and greater involvement of immigrants in the design, implementation, and evaluation of nature-based programs.
References
Charles Rodriguez U, Venegas de la Torre MDLP, Hecker V, Laing RA, Larouche R. The Relationship Between Nature and Immigrants' Integration, Wellbeing and Physical Activity: A Scoping Review. J Immigr Minor Health. 2022 Feb 24. doi: 10.1007/s10903-022-01339-3.
Achotegui J. The Ulysses syndrome: the immigrant syndrome of chronic and multiple stress. Spain: El Mundo de la Mente (The Minds' world); 2014.
Abramovic J, Turner B, Hope C. Entangled recovery: refugee encounters in community gardens. Local Environ. 2019;24(8):696–711.
Peters K. Being together in urban parks: connecting public space, leisure, and diversity. Leis Sci. 2010;32(5):418–33.
Jay M, Schraml U. Understanding the role of urban forests for migrants—uses, perception and integrative potential. Urban For Urban Green. 2009;8(4):283–94.
Das KV, Fan Y, French SA. Park-use behavior and perceptions by race, hispanic origin, and immigrant status in Minneapolis, MN: implications on park strategies for addressing health disparities. J Immigr Minor Health. 2017;19(2):318–27.
Hordyk SR, Hanley J, Richard E. "Nature is there; its free": Urban greenspace and the social determinants of health of immigrant families. Health Place. 2015;34:74–82.